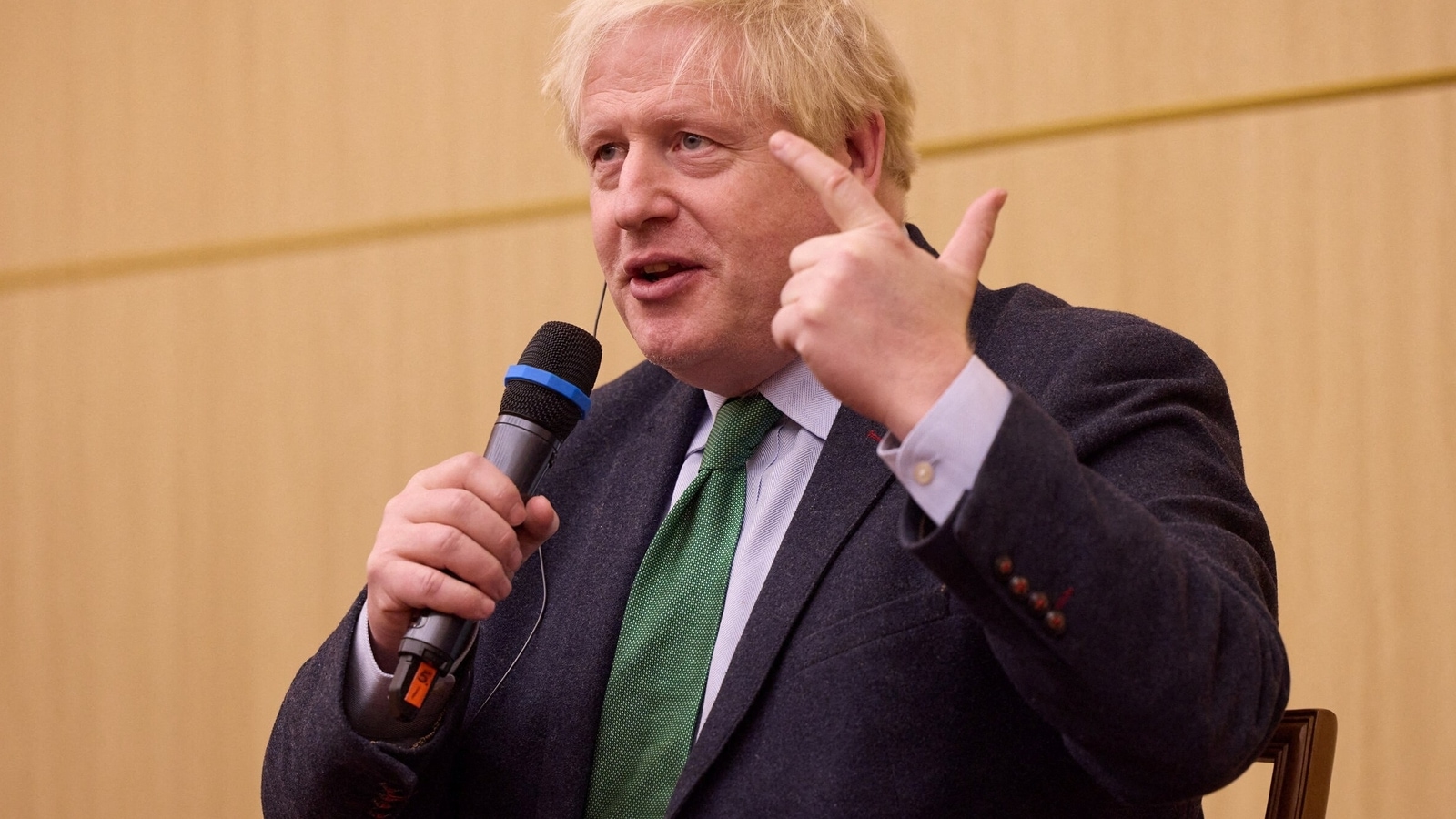 Previous British isles key minister Boris Johnson mentioned that Russian president Vladimir Putin experienced threatened him with a missile strike in advance of Moscow's invasion of Ukraine in February very last calendar year. The assert was produced by Boris Johnson in a BBC documentary titled 'Putin vs the West'. The previous key minister also shared other information about Vladimir Putin and what the Russian president phone calls "special armed service operation" in Ukraine.
Listed here are the most chilling revelations produced by Boris Johnson on Vladimir Putin:
1. Boris Johnson mentioned that Vladimir Putin threatened him through a extremely lengthy simply call in February which coincided with the time when Russia was collecting its troops together with Ukraine's borders.
2. At that time, Boris Johnson mentioned that world leaders ended up attempting to dissuade Russia from invading Ukraine.
Study additional: Russia targets Ukraine's Kharkiv, NATO chief's ask for to South Korea: Updates
3. Boris Johnson mentioned, "He threatened me at a single position, and he mentioned, 'Boris, I really don't want to damage you but, with a missile, it would only just take a minute' or a thing like that…"
4. "I believe from the extremely calm tone that he was using, the type of air of detachment that he appeared to have, he was just taking part in together with my makes an attempt to get him to negotiate," Boris Johnson mentioned recalling the "most incredible simply call."
5. The documentary focuses on Vladimir Putin's talks with world leaders from 2014- Crimea invasion- to 2022- Ukraine invasion.
6. Boris Johnson also mentioned that he warned the Russian president of sanctions in a bid to prevent any conflict.
7. The documentary also unveiled that British isles defence secretary Ben Wallace satisfied his Russian counterpart, Sergei Shoigu. Ben Wallace explained it as a "demonstration of bullying or energy, which is: I am heading to lie to you, you know I am lying and I know you know I am lying and I am even now heading to lie to you."
(*6*)
(*5*)

(*7*)
(*3*)
Thank you for subscribing to our Everyday News Capsule e-newsletter.