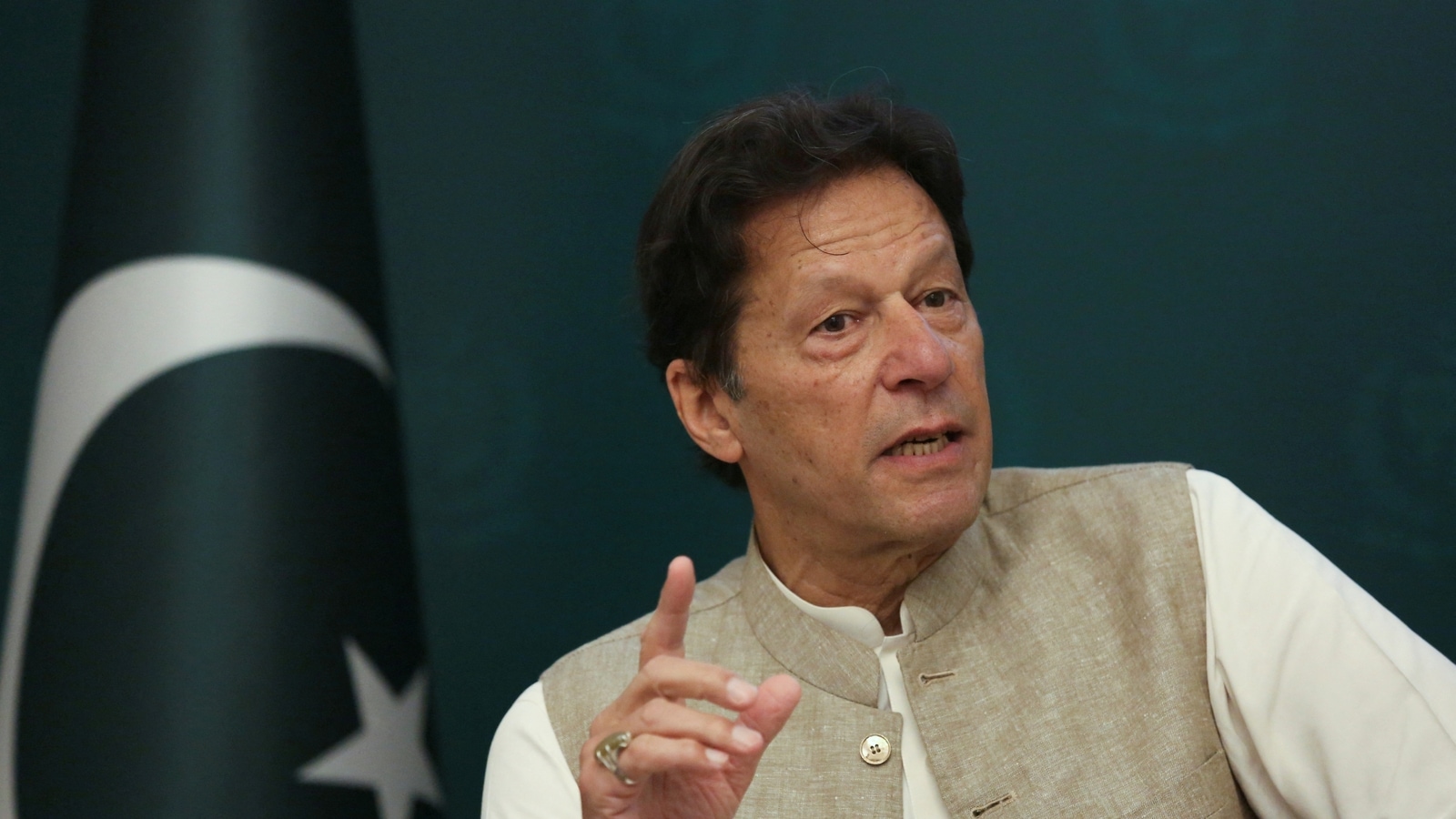 Imran Khan, Chairman of Pakistan Tehreek-e-Insaf (PTI) has resolved to produce letters to Main Justice of Pakistan (CJP) Justice Umar Ata Bandial, and President Arif Alvi to request about the development on investigations into a letter from United States (US) highlighting 'conspiracy' from his governing administration, Ary News claimed.
He claimed that the community traitors been given funds for producing persons slaves to their international handlers, nonetheless, the community has understood what is going on and is enraged and let down more than interference in the political affairs of the state by way of a international conspiracy.
It is hard to hold off the day of a authentic flexibility march- PTI lengthy march toward Islamabad- as persons are angered to see intruders as traitors and want rapid justice from them, Imran Khan mentioned.
Even so, the Nationwide Stability Committee (NSC) talked about the "threatening" telegram been given from the Pakistan embassy in Washington and concluded that "there has been no international conspiracy" to oust Imran Khan's governing administration.
Also read through: 'Imran Khan was so desperate…': Maryam Nawaz promises ex-PM begged to preserve his govt
In accordance to a assertion issued soon after the conference, the thirty eighth NSC conference, soon after examining the contents of the conversation reaffirmed the choices of the past NSC conference that took location in the course of the previous Pak PM's governing administration.
Previous Pakistani ambassador to Washington Dr. Asad Majeed Khan briefed the conference about the material of the diplomatic cable, claimed Ary News.
"The NSC was once again educated by the leading safety businesses that they have observed no proof of any conspiracy. Consequently, the NSC, soon after examining the contents of the conversation, the assessments been given and the conclusions introduced by safety businesses, concludes that there has been no international conspiracy," read through the assertion.
Also read through: Pakistan desires military far more than Imran Khan: Previous PM in 'record-breaking' Twitter House
Notably, Pakistan Tehreek-i-Insaf (PTI) has staged various protests throughout the state from the United States for an alleged "international conspiracy" to oust the country's previous Primary Minister Imran Khan from electricity who has been unseated soon after the no-self-assurance vote initiated by the Opposition was carried in the Nationwide Assembly.