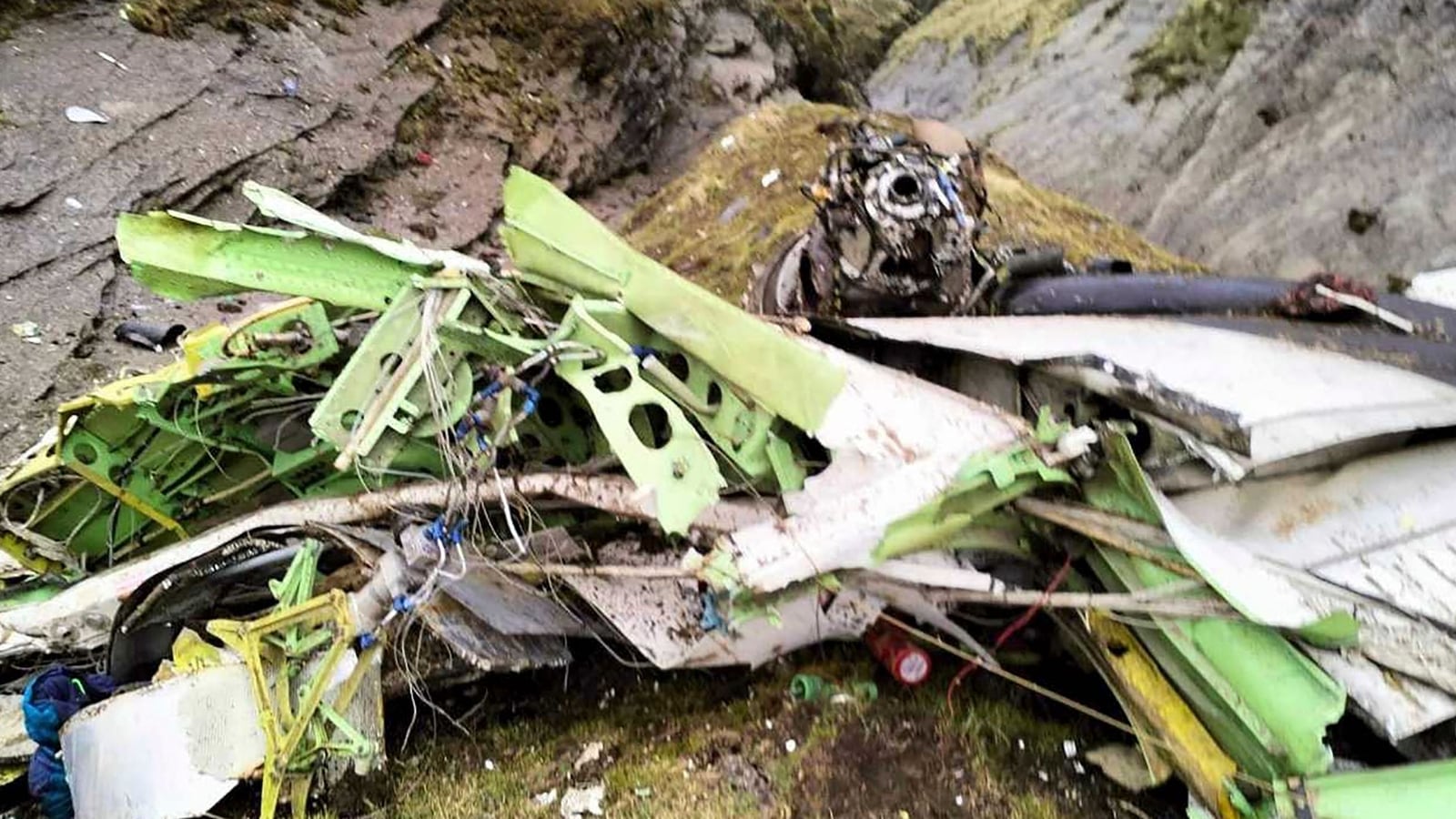 The Civil Aviation Authority of Nepal (CAAN) on Tuesday revised its flight allow regulations for airways right after a preliminary probe into Sunday's Tara Air airplane crash indicated that terrible weather conditions led to the tragedy, in which 22 persons, which include 6 foreigners, missing their life.
Also Read through | Nepal airplane crash kills 22, which include 4 Indians: Final overall body, black box retrieved
CAAN, which before employed to get into account weather conditions only at resource and place airports will, from now on, think about en-route weather conditions circumstances as effectively, the civil aviation overall body claimed.
"We will keep on to count on the info supplied by Division of Hydrology and Meteorology to determine if the weather conditions situation is all right at any location," claimed Devendra Lal Karna, deputy director common, CAAN.
In the meantime, the revised regulations also stipulate that the pilot in command will no more time determine on the feasibility of flights the determination relating to the weather conditions in the plane's route will be produced only at the airport, a CAAN notification read through.
The choices, Karna claimed, will have to be adopted by all flights pursuing the visible flight regulations (VFR), incorporating that the aviation regulator will 'strictly oversee and implement' the new recommendations.
In the meantime, in accordance to CAAN's original evaluation of the crash, the flight was scheduled to get a appropriate flip but, thanks to inclement weather conditions, turned remaining and crashed into a hillside.
A full of 22 persons ended up on board. As numerous as sixteen Nepali citizens, which include the 3 crew customers 4 Indians belonging to the similar family members, and two Germans ended up occupants of the sick-fated flight.
Also Read through | Ex pair from India, children on board Nepal airplane ended up on courtroom-purchased holiday break
Nepal, currently being a mountainous region, has a dismal document when it will come to aviation security.
(With company inputs)