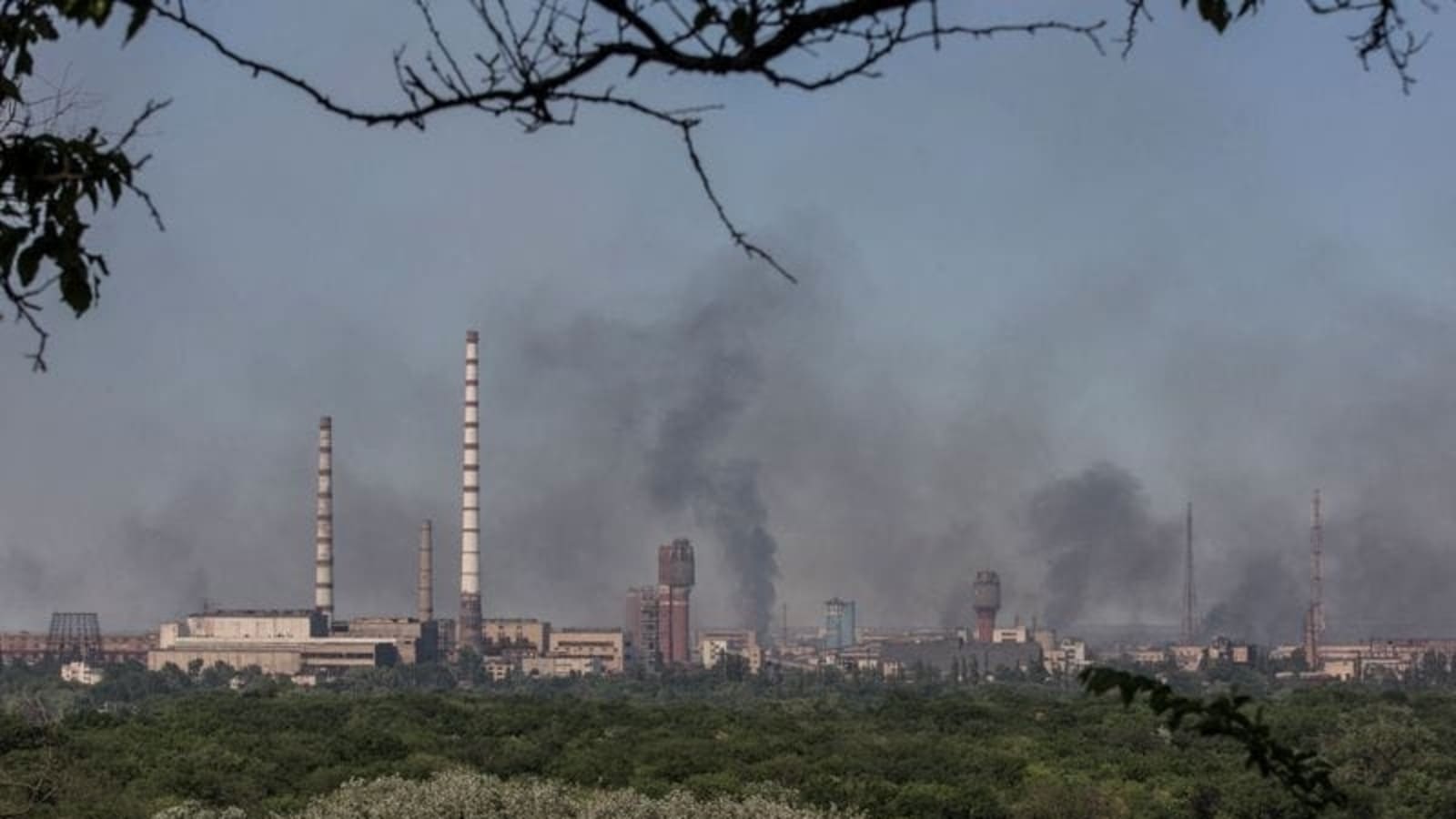 Ukrainian troops repulsed Russian assaults on villages in the vicinity of the jap town of Severodonetsk, in which the two armies have fought bloody battles for months, Kyiv's armed forces mentioned Sunday.
"Our models repulsed the assault in the region of Toshkivka," the Ukrainian military mentioned on Fb. "The enemy has retreated and is regrouping."
It mentioned Russian forces have been "storming" in the direction of the village of Orikhove, but that it experienced "properly repulsed" an assault in the vicinity of the village.
A working day previously, officers mentioned intense battles have been getting position in settlements exterior Severodonetsk, which they say is generally, but not totally, underneath Russian management.
Also go through: Ukraine War: 'Fierce battles' rage in critical jap town
"All declarations by Russians that they management Severodonetsk are lies. In fact, they management the greater part of the town but they do not management it totally," nearby governor Sergiy Gaiday mentioned on Telegram Sunday.
He mentioned Russian forces are "continually replenishing their military with reserves", bringing in new troops to Severodonetsk and encompassing regions.
"They are now utilizing so-referred to as crawling techniques, they are attempting to drive by way of action by action, metre by metre."
Authorities proceed evacuations from Lysychansk, throughout a river from Severodonetsk and intensely strike by shelling, he mentioned.
Evacuations from Severodonetsk have not been feasible for times, following a final bridge throughout the river connecting it to Lysychansk was blown up.
Ukrainian authorities say hundreds of men and women are hiding from shelling in the Azot chemical plant in Severodonetsk.
Also go through: Russia palms out passports to Ukrainians in occupied metropolitan areas: Report
Gaiday mentioned the plant was "strike 2 times" in 24 hrs and that its "sewage remedy plant" was wrecked.
The UN warned this 7 days the remaining civilians remaining in Severodonetsk are working out of cleanse drinking water, foods and sanitation.